SecurePath 2016 IT Security Conference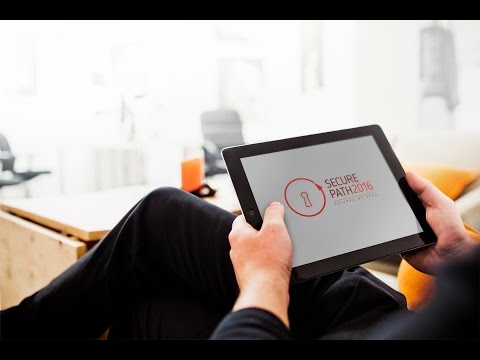 Play video
Open gallery
SecurePath 2016 has been designed as a conference that will be held annually, with a mission to demystify the mystery that surrounds the area of ​​IT security. Therefore we have invited Etay Maor, Executive Security Advisor for IBM Security to be our key note speaker at the first conference. Etay is one of the leading world experts in the field of cyber security and cyber terrorism.
This year's Conference was opened by Branislav Vujovic, president of New Frontier Group, who spoke about digital economy and the changes it brings to the business. Given that the information is nowadays the most valuable resource, he stressed that it is essential to ensure its safety and security. In this regard, he also mentioned that huge money is annually invested in security and cyber security, but that these investments are still several times smaller than damage arising from cyber-attacks.
Etay Maor, a renowned security evangelist, said in his lecture that the criminal as a service is becoming a dominant category in the cyber security world, where one can see an increasing trend of cooperation between criminal groups, as well as the exchange of information between them through the "dark web". He showed how some of the "dark web" sites look like, presented the types of tools used for attacks on IT systems, and which data is traded. He demonstrated how various services complement each other and presented the trends, prices of criminal tools and services, as well as basic hacking techniques used by cyber criminals.
These allegations were substantiated also by practical examples – Saga's "live hacking" session of ethical hacker, who demonstrated how hackers can easily and simply break into poorly protected IT system.
The Conference was continued with the presentation of Saga's Security Operations Center, made up of specialized engineers trained to respond to incidents who continuously monitor the clients' IT systems and instantly react to any attempt of intrusion. After the identification of the attack they act according to the clearly defined procedures and rules, in order to get faster and more efficient response.
SecurePath 2016 ended up with an open panel that dealt with the topic of cyber security challenges and effective defense against attacks in the light of the growing number of tools and monitoring software, and a decreasing number of IT security experts and human resources.
That this was a good recipe and that Belgrade, Serbia and the whole region have lacked this kind of conference speaks the fact that the room was too small to accommodate all stakeholders and that their expectations have been exceeded in every aspect. This is an indication for us that we are on the right path and the incentive for the next conference to bring more of such attractive speakers and experts in the fight against cyber-crime and cyber terrorism.